Next time you are in Ontario, be sure to say hello to Toronto and Niagara Falls. Just go to feel the vibe in these two opposite, but not opposing cities. While one is a busy metropolis touting culture and architecture, the other delivers on natural wonders stunning and powerful.
Toronto is the country's largest city with over 2.6 million very busy Canadians. It operates as a financial nerve center as well as a cornerstone for filming movies, TV shows, and commercials.  Over the last few years, the city has grown into a hip destination with a food scene that rivals that of New York City.  It's got a fantastic skyline of blocky high rises and buildings designed with unorthodox geometric shapes . Whereas the community of Niagara Falls is all about nature, you go to Toronto to dive into man-made treasures.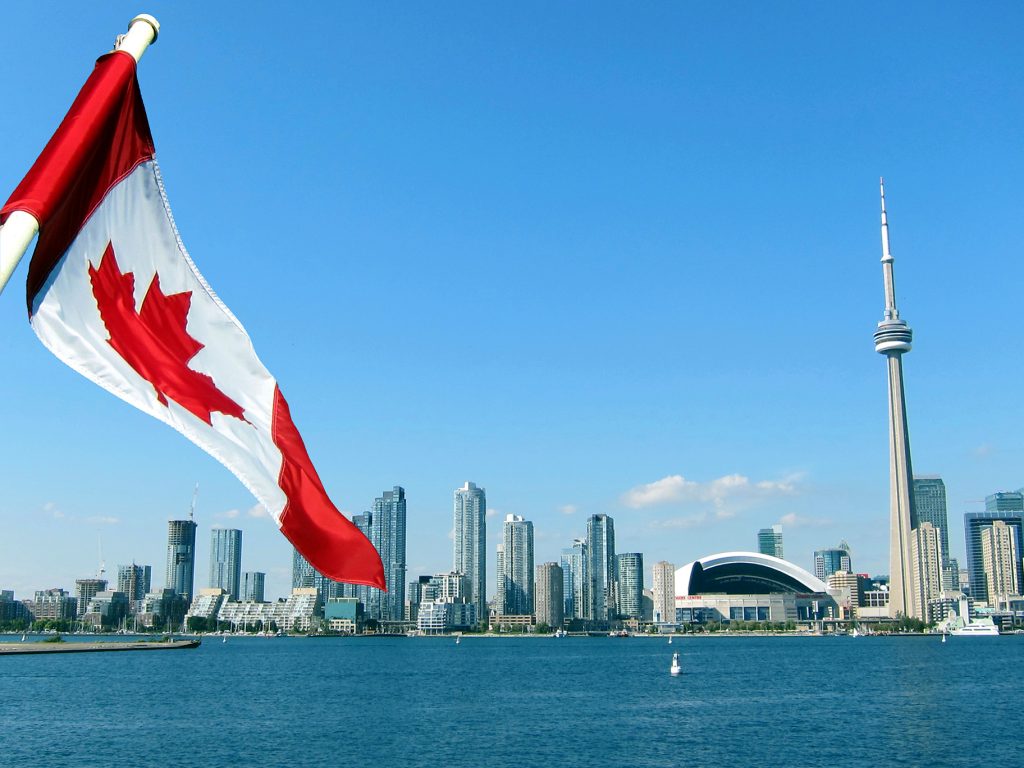 Be sure to visit the CN Tower,  the world's second tallest at over 1,000 feet high, boasting clear glass floors, a 9,000-bottle wine cellar with Ontario wines,  an arcade, and a rotating restaurant. Note: CN stands for Canadian National and is designated as one of the seven wonders of the modern world.
Those who hanker for an adrenaline rush should sign up for the Edgewalk and feel what it is like to be outside 116 stories above the ground. Yes, some folks think this is fun; others say it is crazy. During this excursion,  you are hooked to the CN Tower's exterior and walk around on a platform for 30 minutes.
Feel more secure on the ground? Satisfy your shopping urges at the St. Lawrence Market to find over 100 vendors selling cheese, produce, meat, baked goods, and more.  It's foodie eye candy at its best spread across three buildings.  Spend at least a couple hours meandering through the stalls. More than 200 years ago, the brick buildings served as a police station, a jail,  and then government offices.
Other must-sees in the area include the Royal Ontario Museum, the nation's largest museum of natural history and world cultures.  The building itself with its geometric triangles and trapezoid architecture is worth the journey just to see it up close.  And folks cannot leave without paying homage to Casa Loma, an Edwardian castle built in the early 1900s.  Mysterious secret passageways, storied rooms, tunnels, blooming gardens brings out the imagination in everyone.
After all this hubbub and excitement, you are probably ready to dial it down, way down with a visit to Niagara Falls.  The city of Niagara Falls is much smaller with only a population of 82, 997.  It's a cozy community covering only 82 square miles and is filled with hiking and walking trails. Bicycling is popular as well.
Popular neighborhoods include Lundy's Lane, Fallsview Boulevard, and Clifton Hill.  Lundys Lane is dubbed as the town's favorite 'hood filled with more than 75 shops and boutiques and outlets, and more than 30 places for lodging. Kids will love Waves Waterpark.
The Fallsview Boulevard can be dizzying, I warn you.  This adult playground is populated with casinos and  posh restaurants. It's billed as hip and happening, and you will get more than your fill of nightlife. Hotels include brand names such as Embassy Suites, Hilton, Holiday Inn and Wyndham Inn.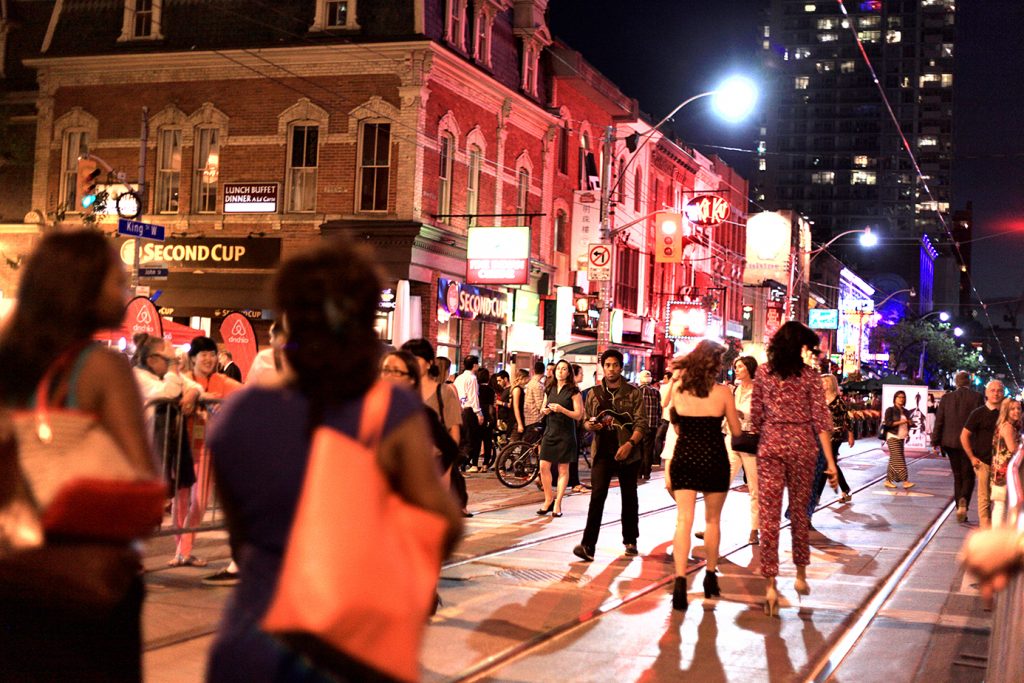 The Clifton Hill District is minutes away from the falls and offers a litany of restaurants, shops, and touristy attractions.  This entertainment district features the Rock Legends Wax Museum, a Ripley's Believe it or Not,  and a variety of family-friendly eateries such as T.G.I Fridays. At night, the streets are lit in neon.
But it's the actual Niagara Falls that lures millions of onlookers.  Estimated to be about 12,000 years old, it flows at 35 miles per hour and is so large it is split into two falls- one is the American Falls on the U.S. side, and the other is Canadian Horseshoe Falls along Ontario.  The Horseshoe Falls, 180 feet high, sees about six million cubic feet of water go over the edge every minute.
How to see it? Book a trip to Niagara on a cruise boat and get splashed by the famous overspray.  Or go during the night on an evening cruise where the waters are illuminated with colorful lights setting the stage for a romantic evening, weather permitting.  You can slice and dice the Niagara visit in so many different ways. Experience the Niagara by helicopter, private plane, or even jet boat.
Give yourself at least four days to a week to enjoy the pleasures of both Toronto and Niagara Falls.  The bookend cities will make your travel story complete.
If you are interested in visiting Toronto and Niagara Falls, check out our Toronto and Niagara Falls package and start planning your next vacation!
Kathy Chin Leong is an award-winning travel journalist who has trekked the world. As founder of www.bayareafamilytravel.com, she is passionate about helping people step out of their comfort zones and challenge themselves to try new things and visit new places. Her work can be found in National Geographic Books, Sunset Magazine, and many others.