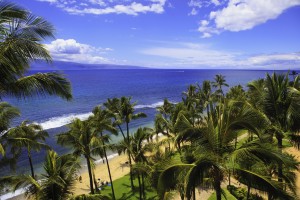 Big Island, now referred to as Hawaii Island, stands proudly as the largest one in the chain of its tropical sisters. It's 4,028 square miles, just a few miles shy of  infamous Los Angeles county. And while the Southern California region is home to 9.8 million Angelenos, Hawaii Island caters to less than 200,000 residents.
For visitors or malihini, that means there's plenty of elbow room and leg room to explore around this vast landscape. There are a myriad of eco-climates here: tropical to arid and everything in between. In fact, those who want to trek to Mauna Kea peak should put on their Arctic parka. When you venture to the highest point in all the state, you will probably find snow at 13,800 feet above sea level.
Hence, when planning a trip, Big Island is sure to appease every type of adventurer, from hard core athletes to exotic foodies looking for that next level up in unique gastronomic finds.
The first thing you'll notice when you drive from the Kona International Airport are vast slabs of black volcanic rock that seem to appear everywhere. Instead of dirt, cooled lava rock is the stuff that houses and commercial properties are built upon.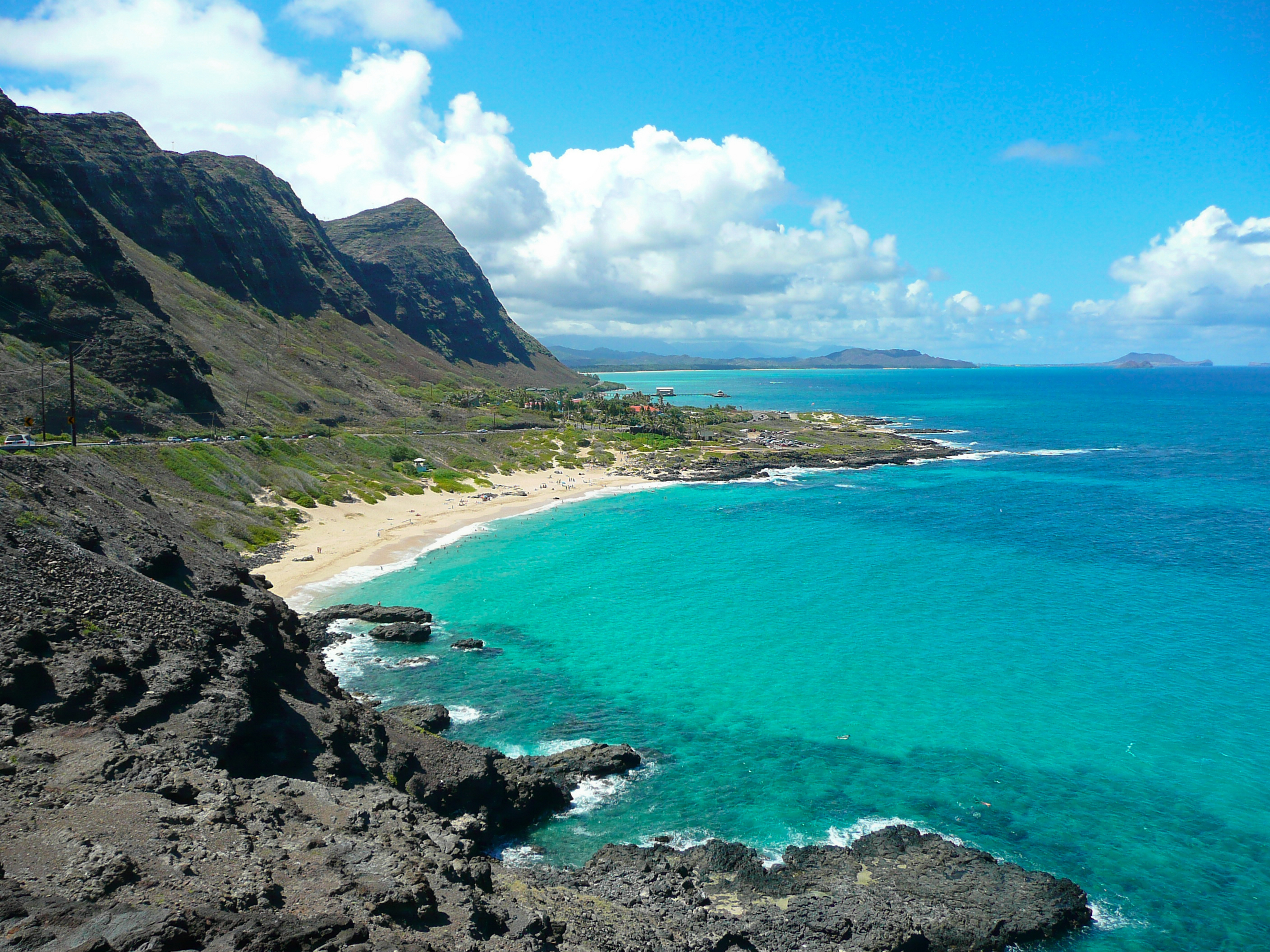 And there's another noticeable difference. Since I live near San Francisco, the urban landscape is rife with spray painted graffiti on the building walls and freeway ramps.  On Hawaii Island, people are insistent on placing their names and various greetings on the volcanic landscape by lining up white coral rocks to say, "Aloha," or "Keep it sacred."   Some folks try their artistic flair by creating smiley faces or other drawings.
If you are staying for a week, you have to experience at least five of these landmark activities so you can be the life of the party when you return home to your friends and family.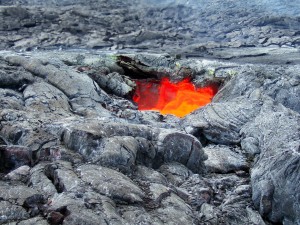 1. Hike a volcano at Hawaii Volcanoes National Park. With more than 150 miles of trails, you will be entranced by the epic smoking crater, dense vegetation, and a blacker than black, walk-in lava tube. Start at the visitors' center that is well staffed with knowledgeable rangers and volunteers to get your bearings.  The park offers a vast array of programs, so if you don't feel like hiking, you can enjoy cultural music, storytelling, and easy strolls around the park. See www.nps.gov/havo for details.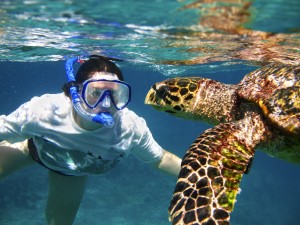 2. Sail at sea to spot your own dolphin or whale. A plethora of fishing companies and charter boat tours will offer a close up look at the humpbacks and dolphins on the Pacific waters.  And, if you can muster up the courage, opt to go snorkeling for sea turtles, exotic fishes, and more. Experienced outfitters such as Hawaii Ocean Sports will take you on a romantic champagne sunset sail or any number of water activities such as scuba diving, snorkeling or whale watching. It's newest offering is the Dolphin Crystal Cove Snorkel Adventure that features a snorkel excursion aboard a luxury catamaran complete with a marine naturalist as well as that all important, delicious breakfast buffet.
3. Hit the town of Hilo, for a close up look at a quintessential small Hawaiian town. Sure it has its share of tourist shops, but this town boasts a down home farmer's market on Sundays where you can taste an array of homemade Hawaiian bakery treats as well as purchase a tropical floral arrangement for $5 to enjoy during your stay.
4. Ride on horseback at Parker Ranch. This historical cattle ranch is the home of the Hawaiian cowboy or the ka' aina o ka paniolo. And if you are so inclined, you can also call to reserve your space for big game hunting. You can hunt for pig, goats, boar, cattle, and wild birds, depending on the season.
5. Indulge in Hawaiian specialty fare.  Be it at a food festival, a farm, or local restaurant your taste buds must dive in because food is the crowning diamond of Hawaiian culture. Don't go home without trying kona coffee, saimen, spam sushi, grass fed beef and more. Events such as the Taste of the Hawaiian Range, Kona Coffee Cultural Festival,  Kona Chocolate Festival, Big Island Festival are but a few of the most intriguing public parties you'll ever experience. Bring back treats such as chocolate covered shortbread cookies from Big Island Candies or organic coffee from Mountain Thunder Coffee Plantation.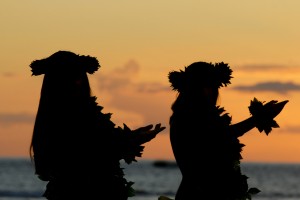 Need more info? See www.gohawaii.com/big-island to get a sense of what is happening when, plus where to shop, stay, and play. Check out California Tours' Hawaii Packages and book your flight and hotel today! Aloha!
Kathy Chin Leong is an award-winning travel journalist who has trekked the world. As founder of www.bayareafamilytravel.com, she is passionate about helping people step out of their comfort zones and challenge themselves to try new things and visit new places. Her work can be found in National Geographic Books, Sunset Magazine, and many others.