The island of Kauai is the fourth largest island in the Hawaiian chain, and is also known as the Garden Isle. It is home to such majestic beauty that over 60 movies have been shot on Kauai throughout its five distinct regions. I encourage you to be your own director or photographer as you visit Lihue, South Shore, the East side a.k.a. Coconut Coast, the West Side, and North Shore.
Lihue: Huleia River can be reached by air or accessed on kayak. It is where the Raiders of the Lost Ark was filmed when you see that initial temple scene. And if you travel to the Nawiliwili Harbor, some scenes will remind you of Jurassic Park: The Lost World. While you are in Lihue, take a peek inside the Kauai Museum where you will find some great local art and learn about the island's history. And head to the Grove Farm Homestead Museum to see what life was like back in the farming days.
East Side (Coconut Coast): If you are a fan of Blue Hawaii, Lydgate State Park served as a key spot for this popular Elvis Presley movie. Meanwhile, get yourself good and wet at Wailua Falls, one of the tallest falls on the island. It is also where Fantasy Island, the TV show was filmed. Who can forget that famous line, "The plane! The plane! For the films Blue Hawaii and Islands in the Stream, the gorgeous Wailua River served as an idyllic back drop. Meanwhile, amazing Opaekaa Falls was the site for The Wackiest Ship in the Army, a 1960 flick starring Jack Lemmon. This 151-foot waterfall flows over volcanic eruptions and can be found at the Wailua River State Park. Opaekaa means "rolling shrimp" which were once found in its waters.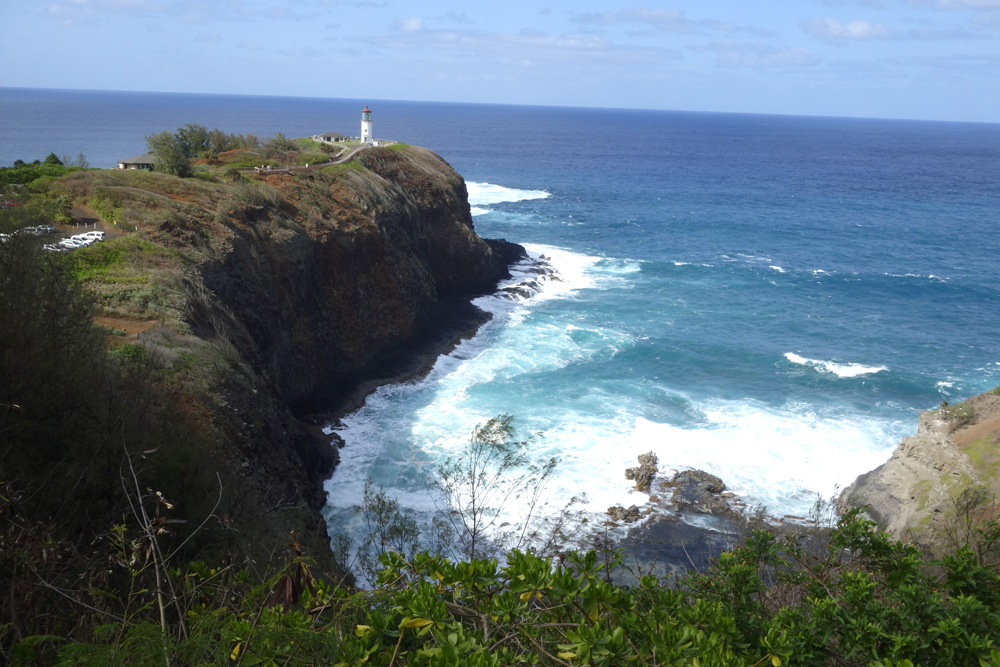 North Shore: Daniel K. Inouye Kilauea Lighthouse represents one of the famed sites included in the Disney animation, Lilo & Stitch. It is also a coveted locale for bird watching. Pay a nominal fee at the Kilauea National Wildlife Refuge (on the same property) and see if you can spy a red-footed boobie! The same film features Anini Beach Park and Hanalei Bay. And do you recall the musical South Pacific? Key shooting locations included the Lumahai Beach and the Makua Tunnels Beach which is particularly known for great snorkeling and scuba diving. And when you take a speed boat or hike out to Na Pali Coast, note to yourself that this familiar scenery was featured in Jurassic Park: The Lost World and Six Days/Seven Nights.
West Side: Waimea Canyon is known as the Grand Canyon of the Pacific. Do come here for hiking and plenty of picture taking. This deep green canyon is featured in films such as Donovan's Reef, Honeymoon in Vegas, Lilo & Stitch. Hanapepe Town, sighted for Flight of the Intruder, Lilo & Stitch, and Thornbirds, is also the art capital of Kauai. You'll have to come here to take home an art treasure and discover your new favorite artist.
South Shore: Manawaiopuna Falls, seen only by air, can also be seen in the first Jurassic Park. And when you see the movie, it will also give you a great glimpse of the National Tropical Botanical Garden's Allerton Garden. You will have to make a day trip to come out. Other tourist sites include the Spouting Horn blowhole for photo opportunities and Poipu Beach Park for picnics and swimming. Old Koloa Town is where you will get your shopping fix as you meander through restored plantation buildings.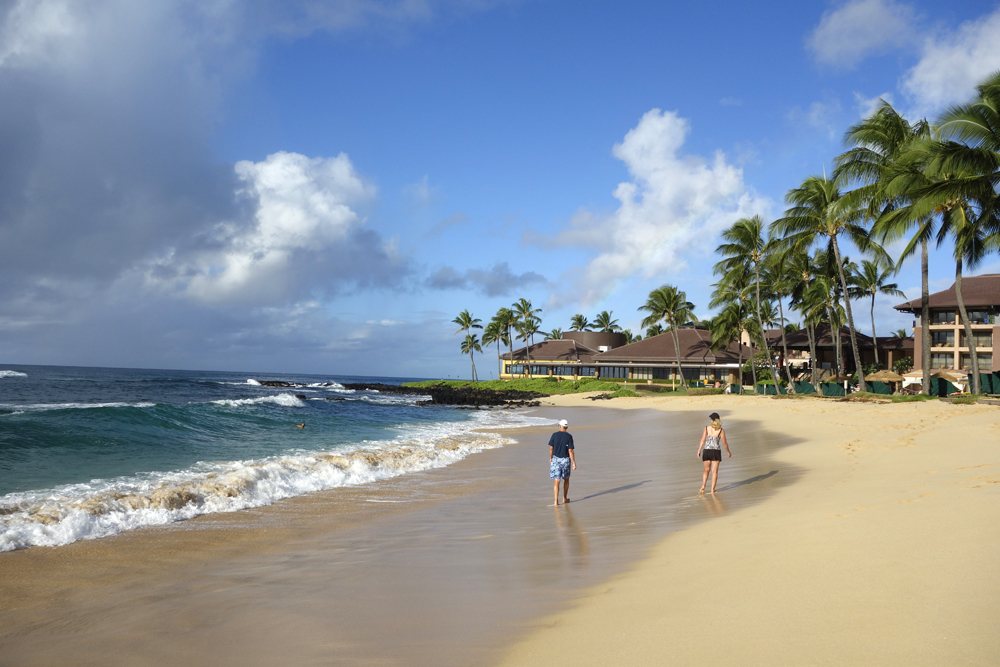 The list of movies continues to grow as YouTube videographers and Hollywood directors continue to draw inspiration from the Garden Isle. Have a movie you have seen shot in Kauai not listed here? Give me a holler! Aloha for now.
Kathy Chin Leong is an award-winning travel journalist who has trekked the world. As founder of www.bayareafamilytravel.com, she is passionate about helping people step out of their comfort zones and challenge themselves to try new things and visit new places. Her work can be found in National Geographic Books, Sunset Magazine, and many others.