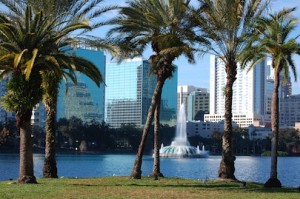 So, going to Orlando anytime soon? If you are like zany thousands who parade into the mega theme parks annually, you can march in lockstep with the robotic throng and do the Same Old-Same Old, OR you can plan ahead, carving out a special experience you can call your own.  Ta da! At no extra charge I give you these activities for light bulb inspiration: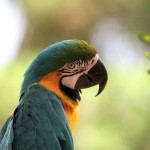 1) Walt Disney World Magic Kingdom – What can you do in this Orlando Disney World Magic Kingdom Park that is unique to this locale? Be a pirate! When you pay the $29.95 online fee to join the Pirates League, you can become a First Mate (if you are a boy) or an Empress (if you're a girl), get a real pirate name, a bunch of pirate costume stuff, and a shiver-me-timbers makeup makeover. Have your portrait taken and act out your sword welding fantasies in the Adventureland pirate parade with your newfound swashbuckling friends. Whoopee! See details at www.disneyworld.disney.go.com.
2) Holy Land Experience – This quieter theme park is based on the holy lands of the Bible. If you cannot afford Jerusalem this year, go to Orlando! The focus here is on experiencing the life and times of Jesus Christ, through re-enactments, show presentations, and historic areas that replicate markets and walking paths in the Middle East. There aren't too many times or places where you can share and partake  in the Last Supper with Jesus and his disciples.  Pretty good for water cooler conversation back at the office, yes?  Find out more at www.holylandexperience.com.
3) Busch Gardens Orlando – Also dubbed Busch Gardens Africa, you can swing from a roller coaster and pet an animal in one day. With coasters and water rides, the park also boasts a section where you will see African animals and birds. Rhinos, cheetahs, elephants, chimpanzees will delight your inner zookeeper.  The $39.95 Sunset Safari takes you on a 45-minute tour of the 65-acre Serengeti plain where you can hand feed a giraffe and see zebras up close. The $199.95 elephant keeper experience takes you behind-the-scenes to meet the elephant trainers and interact with one of the largest animals on the planet. See www.buschgardensorlando.com.
4) Discovery Cove – This tropical getaway fits in nicely after you have pummeled your feet around the Disney theme parks for several days. The manmade beaches with different water zones for snorkeling and swimming, and private cabanas (yes!) are the perfect antidote for relaxation. However, for bragging rights to make your friends jealous, do sign up early to go swimming with dolphins or to walk the tropical fish ocean floor in a Sea Venture dive helmet. Details are at www.discoverycove.com.
5)Walt Disney World Resort Hollywood Studios- Everyone's heard of American Idol, but did you know you can be on the American Idol stage or in the audience at no extra cost?  By preparing your own audition song, you can come to the park and sign up early to audition for a chance to sing in front of a live audience that will vote accordingly.  If you win, you can compete at a higher level. The stage has all the bells and whistles of the original American Idol set. See www.disneyworld.disney.go.com.
Kathy Chin Leong, editor of www.bayareafamilytravel.com, isn't brave enough to sing on the American Idol stage, but she successfully mastered a Sea Venture dive under the water in a giant fish tank.