Summer 1971. I am 12 years old. Dad packs us up on a cross-country adventure in our Rambler station wagon. My siblings and I are hypnotized by endless ribbons of highway and occasionally snapped out of our stupor by natural wonders and man-made monuments. Cheap souvenir stands give us an excuse to stop and purchase state decals to stick to the car's back window.
In 2020, the quintessential road trip beckons. Such a sojourn up the West Coast is timely: gas prices are reasonable, beaches are reopened, lodgings of every ilk welcome customers. What are you waiting for? Hug the open road with loved ones by your side or the back seat. Nourish your soul with pink-orange sunsets and regional foods sure to lock in lifetime memories. Launch from San Diego with your first glimpse at the beaches in the elite town of La Jolla. If you have never seen the endangered Torrey pine, here's your chance at Torrey Pines State Reserve. As you drive up Highway One, you can emulate the cartwheelin' energy of Southern California at Newport Beach, at the Santa Monica pier, and at Venice Beach laced with hippie street performers.  Within a couple of hours, you touch the hemline of the Central Coast where the vibe is dialed way down.
 You know that San Luis Obispo's nickname is SLO, right? Meander Santa Barbara's Funk Zone with artsy boutiques. Be awestruck by the 24-carat gold mosiac pool inside Hearst Castle in San Simeon. Explore the Highway One Discovery Route website for details on more regional activities.
Okay. Let's take a breath. I don't want you to hurtle from one town to the next. It's not a race. Savor the journey and pull off the road when you see something that piques your interest. Turn around if you need to. Believe me, it will be worth it.
Northward, you stumble upon Big Sur and grin at the ocean's palette of aquamarine, indigo blue, and emerald green.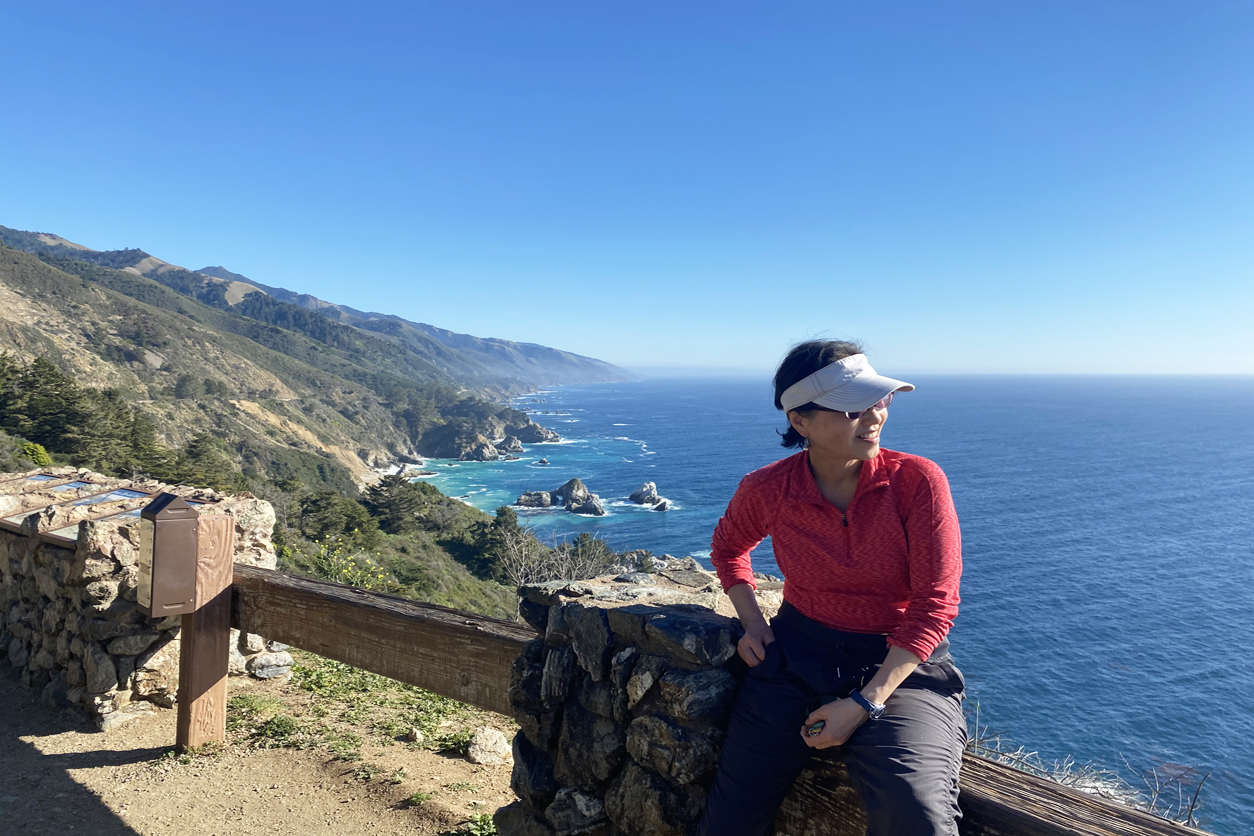 And you start to wonder, "Do mermaids exist?" Turn into the fairytale town of Carmel to prance past gnomish Lord of the Rings-like homes. In Monterey, watch divers float into the three-story glass kelp forest at the Monterey Bay Aquarium, dubbed one of the world's greatest fishbowls.
After three hours, you land in San Francisco. While you cannot swim safely at Ocean Beach, you can admire it from above, dining at the elegant Cliff House. Hint: its Terrace Room offers outstanding, gigantic complimentary popovers at breakfast.
On another day, slurp clam chowder from a sourdough bowl at Fisherman's Wharf or practice your Cantonese ordering dim sum in Chinatown, the nation's original Chinatown, circa 1849. Check out the gorgeous pictures and Chinatown history in the new book San Francisco's Chinatown  to get your bearings.
Have extra time? Fuel up to drive to the perennially green Pacific Northwest, filled with a bastion of scenic treasures.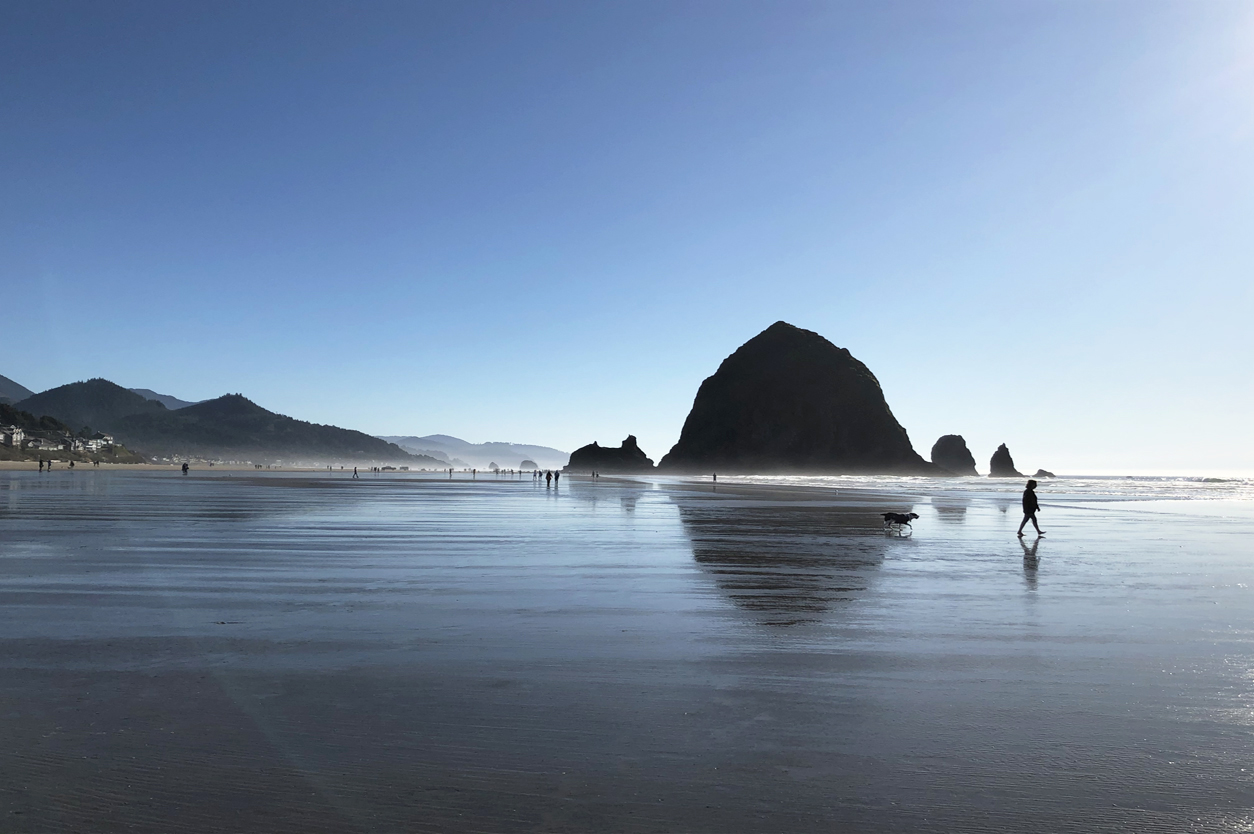 In Oregon, highly recommended is Multnomah Falls at the Columbia River George. You must hike it, even if you hate hiking! The powerful rush of the falls is absolutely invigorating.
Meanwhile, wine aficionados can graze vineyards throughout the Willamette Valley. Several wineries run their own cafes, so be on the lookout for these: Brooks Winery, King Estate, and Left Coast Cellars.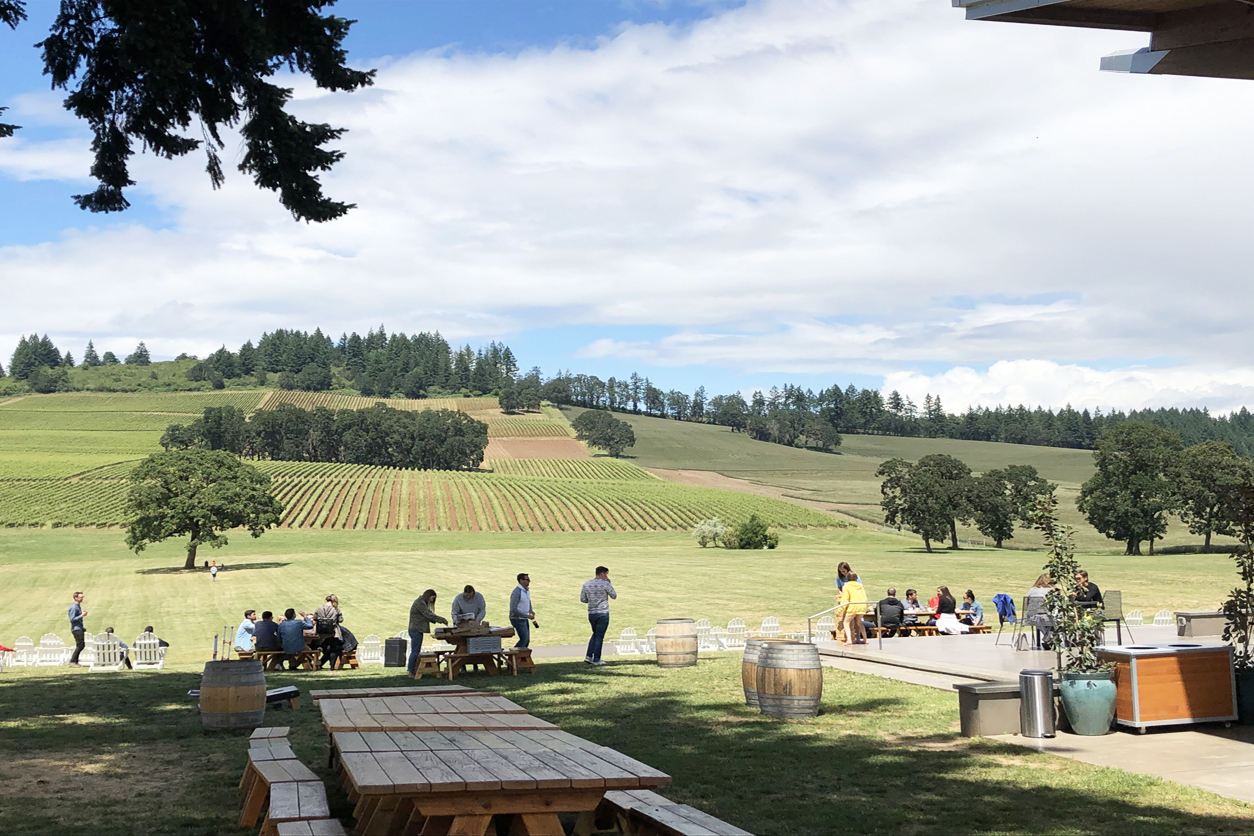 And in Southern Oregon and the Applegate region, you can raise a glass and nosh on homemade pizza at Dancin Vineyards outside of Jacksonville, Red Lily Vineyards, famous for carrot ginger soup, and Wooldridge Creek Winery where you can order homemade charcuterie goods and cheese from a goat creamery (of all places) with personalized service.
In Washington, coffee is king and so are cute coffee places resembling cozy living rooms.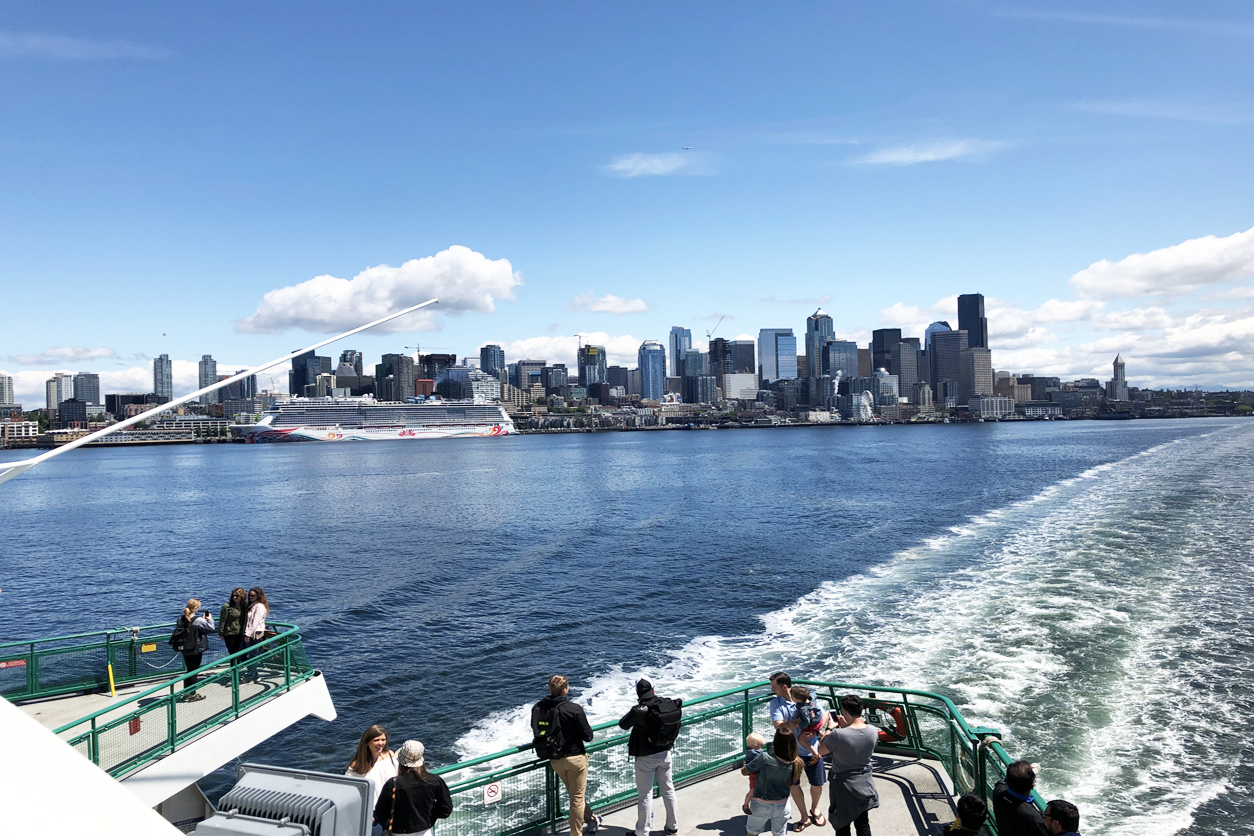 But you are on the run to scope out nature, so bring your java (drawn with artistic foam at the top) to visually soak in the sea stacks and rainforests of Olympic National Park, the wildflowers of Mt. Rainier, or the vista at Mt. St. Helens. Head to Seattle to play tourist at Pike Place Market and the Space Needle. If you're like me, you'll want to take in specimens only found here: the Underground Tour through secret tunnels, the Chihuly Garden and Glass Museum, and the Museum of Pop Culture.
Whew! Anyone completing such a gutsy journey from the Golden State to the Beaver State to the Evergreen State deserves a medal of endurance. The sights, sounds, tastes, and textures gleaned from such a trip is unlike any other. If you need help with itineraries and want tips and assistance to curate the perfect vacation, please check out California Tours Road trip.
Kathy Chin Leong is an award-winning travel journalist who has trekked the world. As founder of Bay Area Family Travel, she is passionate about helping people step out of their comfort zones and challenge themselves to try new things and visit new places. Her work can be found in National Geographic Books and many others.