Elaine Coger is a tour guide based in Los Angeles who has spent most of her life living in Pasadena. She has worked with California Tours for many years, specializing in Las Vegas and San Francisco tours, as well as local Los Angeles area tours.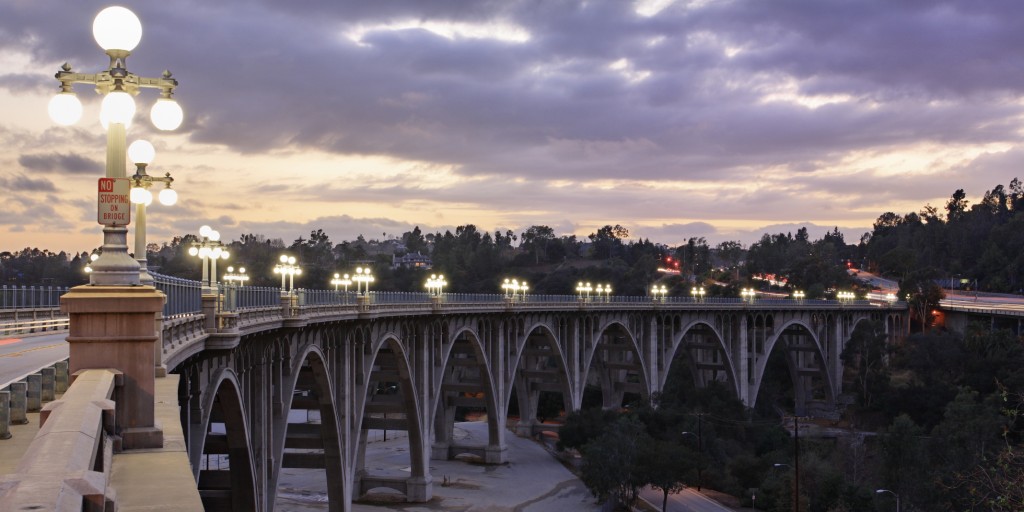 I grew up in Pasadena. There were quite a few of us, because my great grandfather had 4 wives and 10 children—that meant that I had a lot of aunts and uncles, and needless to say a lot of cousins.
A year after I graduated high school, I got married. My husband and I started a business making photography equipment for professional photographers in our garage. One of our first customers was Disneyland. We worked with one of the photographers there who took photos outside of the Matterhorn ride. Disneyland gave us the promotion that sent our business skyrocketing—it grew so fast that we could hardly keep up with it. Finally after several years, we decided to sell our company. We became the subsidiary of a camera equipment company in Minneapolis, with my husband as the president. Our company became one of the largest photography equipment companies in the US.
After we sold the company, I decided that I would go back to school and take tour guide classes. It was at the school for tour guides that I got reacquainted with my sense of humor. In earlier years I used to give trivia skits at high school youth camps. While at the tour guide school, I would give my talks and people started laughing, and sometimes they would clap. That was when I knew I was headed in the right direction. I love interacting with people, I love making a tour come alive with our exciting history, and most of all I could be myself.
I graduated from the school in 1998 and did local work for about 8 years. Then I started branching out to Southern California, and learning about the rest of California, New York and Washington DC. A personal goal is to know everything there is to know about California and Los Angeles in particular—past and present.
Having grown up and lived my whole life in the Eastern part of Los Angeles, I have some suggestions of fun events and activities that most tourists don't hear about.
More resources to help you plan your trip to Los Angeles:

Los Angeles Convention and Visitor's Bureau: discoverlosangeles.com
California Tours Los Angeles vacation packages
A Little Adrift blog post about falling in love with Los Angeles
California Tours blog post about a perfect day spent in Los Angeles